Here is what happened in the Cryptoworld in the first quarter of this year:
Total crypto market capitalization in Q1


January
The year started with the celebration of Bitcoin's 10th birthday – the day that saw the first block in the Bitcoin blockchain mined, aka the Genesis block. On the same day, the first Proof of Keys Day was held, supported even by some cryptocurrency exchanges such as ShapeShift and Coinbase, while the CEO of Binance, Changpeng Zhao (CZ), said he has no opinion on the event. CZ did share an opinion though two weeks later that you should keep your private keys on an exchange, drawing major fire for such a "horrible advice."

In the new year, we saw a fight between the founders of two major crypto projects – Stellar and Tron, with the former calling the latter a garbage, and Tron replying that Stellar's not even a competitor. However, mid-January saw the Grin project, an implementation of the MimbleWimble protocol, launching their mainnet. Also, a Bitcoin treasure hunt started, while the reward continued growing thanks to community donations.

Lamborghini for sale. Source: Twitter

Meanwhile, co-founder of digital asset manager Morgan Creek Digital decided to sell his Lamborghini to buy Bitcoin, also accepting offers in BTC. Epic Games said that it enabled Monero payment option for popular online game Fortnite by accident. Speaking of Monero, the wife of one of Norway's wealthiest businessmen was kidnapped by someone demanding a ransom of EUR 9 million paid in Monero.
Academics from several major educational institutions teamed up to create a digital currency that they claimed could solve Bitcoin's biggest problem – scalability, leaving the crypto community amused. Also, researchers from Cambridge found a way to track stolen BTC even after they've been laundered. CryptoKitties partnered with Gods Unchained for a crossover of special-edition digital items in both games in an effort to bring them together and attract more attention to the market.
In the world of regulation, the year started with Japan's top financial regulator moving towards gaining more control over cryptocurrency transactions by closing a loophole that prevented them from collecting some USD 74 million-worth of tax or fines on unregistered cryptocurrency investment deals.
And we also saw the first hack of the year just two weeks in, when New Zealand-based Cryptopia said they suffered a "security breach," resulting in "significant losses."
Bad news for exchanges continued throughout Q1. Liqui became the first cryptocurrency exchange to shut down in 2019. Soon after, QuadrigaCX found itself in trouble when customers were unable to withdraw funds. ShapeShift fired a third of its employees, teaching the Cryptoverse two lessons: try not to grow too fast and try not to lose focus. Coinbase integrated TurboTax, the tax-filing software, to help their customers with the tedious task of filing crypto taxes.
That's not all, as HitBTC came under fire for disabling withdrawals, which they told us is simply a part of a standard safety procedure when the security measures are triggered. CoinZest had to do "roll-back" on its servers after it mistakenly gave around USD 5.3 million worth of crypto to its customers in an airdrop.

DX.Exchange announced the launch of stocks trading of giant, Nasdaq-listed companies, enabling the trade outside of the US and when the stock markets are closed (and now DX.exchange is closed).

Julian Hosp. Source: a video screenshot

Also, the president and co-founder of Singapore-based TenX, one of the top 10 initial coin offerings of 2017, Julian Hosp, left the company, and a few days later the company denied the allegations of inside trading and announced that their crypto cards are live in Singapore.
Two developers of Haven Protocol gave the control to the rest of the team in response to exit scam accusations. Former president of NEM Foundation denied wrongdoing after its new council said that NEM was facing a critical financial situation, with just "one month left of funding." Some in the community also cried 'scam' after a public sale of 59.8 billion BitTorrent Tokens, worth around USD 7.2 million, sold out in a matter of minutes on Binance's token sale service Launchpad.
Ripple too found itself a victim of two elaborate schemes: a hostile takeover of the XRP cryptocurrency and a rip-off coin named XRP Classic. Also, crypto research firm Messari suggested the market capitalization of XRP may be overstated by as much as USD 6.1 billion, making the 'war' between Ripple supporters and opponents personal.
At the end of January, LocalBitcoins got hacked and BTC 8 were stolen. Also, an Italian court ordered BitGrail exchange to pay customers back "as much as possible" after "losing" 17 million Nano tokens in 2017 (worth some USD 170 million at the time).
February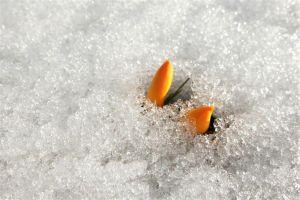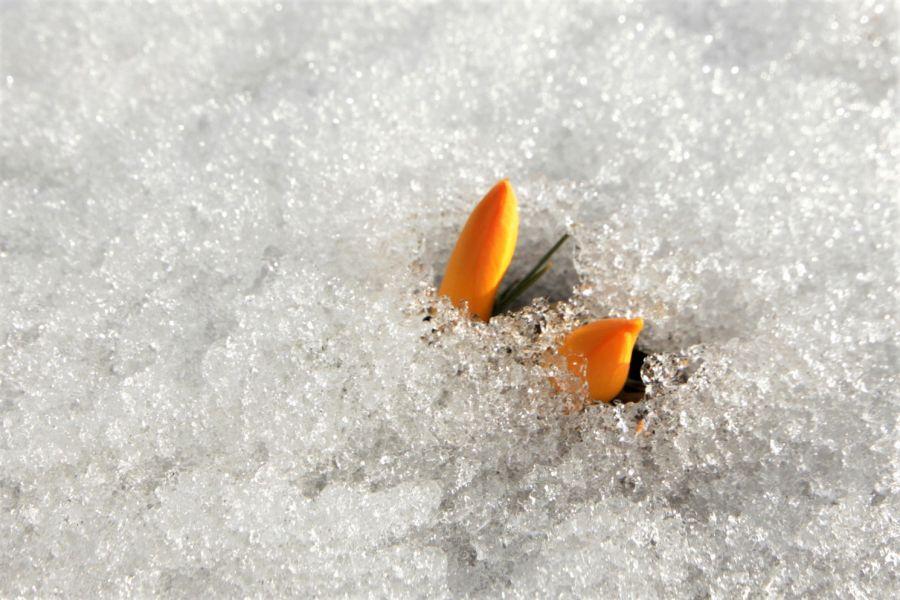 The year started in crypto winter, but in February, signs were slowly emerging signalling its end. The news broke that South Korean tech giant Samsung would add a crypto wallet to its flagship Galaxy S10. Soon, it was revealed that it also supports dapps (decentralized applications), as well as Cosmo Coin.
Operator of a giant stock exchange, the London Stock Exchange Group announced an investment in Nivaura, a startup that lets companies issue debt on blockchain as part of an investing round that brought the startup a total of USD 20 million.
When it comes to social media giants, Jack Dorsey, co-founder of Twitter and founder of mobile payments company Square re-confirmed he is a huge fan of Bitcoin and said he holds "enough" of what he considers could become "the native currency of the internet." The reports also said that Telegram's Gram crypto could be worth USD 29.5 billion by year's end. Even Elon Musk praised Bitcoin, saying that paper money is going away. Meanwhile, the Google keyboard on iPhones added Bitcoin among the available currency symbols.
Jesse Lund, now ex-Head of Blockchain and Digital Currencies at IBM, made a wildly bullish prediction that he sees bitcoin "at a million dollars someday." But controversial entrepreneur and Bitcoin bull John McAfee considered that his own prediction and reminded the community that he's the only one who set a date for this price: by the end of 2020.
Japan's regulator also caught another crypto intruder – a suspicious-looking exchange that does not have an operating license for trade in Japan. Meanwhile, blockchain technology company Blockstream started building a tool called Proof of Reserve that allows an exchange to prove how many Bitcoin they could spend without needing to generate a "live" transaction or exposing themselves to the risks of moving funds.
At the end of January, Litecoin's founder Charlie Lee decided to take the coin into the play field of the privacy coins. A few days later in February, the plan to cooperate with privacy coin Beam on the implementation of the MimbleWimble privacy protocol was confirmed, and LTC rallied.
We saw more exchange-related developments. QuadrigaCX lost crypto reserves held in cold wallets, having to apply for creditor protection. Then the situation got even more complicated when it was revealed that the exchange owes its users USD 190 million and that they never even held that amount of money in the first place.
Binance delisted another five altcoins due to not meeting "the high level of standard we expect," leaving the delisted altcoins saddened. Kraken bought cryptocurrency trading platform and index provider Crypto Facilities in a "nine-figure deal". But Bitfinex received 27.66270285 Bitcoin from the US government, which they had initially lost in the August 2016 hack, as the result of US law enforcement efforts.

Furthermore, Cryptopia said that "worst case 9.4% of our total holdings was stolen," and they aimed to reopen their site "as read-only." We were told though that the third wave of crypto wallets tied to Cryptopia were emptied to the tune of around USD 30,000 – USD 40,000 worth of Ether.

Source: Instagram

As the Coinomi was reportedly discovered to have a critical vulnerability, while Coinbase's Coinbase Wallet added support for Bitcoin, leaving the Cryptoworld wondering if they were back in 2009. This was followed by a series of unfortunate events, culminating in the #DeleteCoinbase campaign, which kept on gaining traction on March 1.
Meanwhile, Facebook made another major move within the crypto and blockchain space – it hired the brainpower behind British blockchain and smart contract startup Chainspace. Reports soon started coming out on March 1 that the company already talked to some crypto exchanges about selling its stablecoin.
March
That's how we entered the last month of Q1. Soon we saw Tron's Justin Sun going Twitter-followers hunting by organizing an airdrop supposedly worth USD 20 million, also giving away a Tesla car, then drawing the ire of the Cryptoworld onto himself when he was suspected of foul play during the draw.
Talking about fights, that between two of the biggest hardware wallet manufacturers, Ledger and Trezor, ended with a surprising winner – you. And as that one stopped, a celebrity match began, between Calvin Ayre and John McAfee.
IBM announced a payments network based on blockchain and the Stellar protocol, dubbed IBM Blockchain World Wire, and signed six international banks to launch their own stablecoins on the network. While we're at coins, Monero saw its hard fork in Q1, and the price of Theta, native coin of the eponymous blockchain-based video platform, kept on oscillating ahead of the project's mainnet launch.
On the other hand, the founder of initial coin offering (ICO), Sponsy, blamed its failure on legalities and people wanting to see a working product before investing, and he put up the project for sale on eBay for USD 60,000.

However, Japan's cryptocurrency enthusiasts were jubilant following what the country's media has termed a "momentous" few days for crypto-business. Meanwhile, South Korea's leading blockchain and cryptocurrency experts, business leaders and academics created a super-association of blockchain-related organizations to fight the initial coin offering (ICO) ban. And while the Chicago Board Options Exchange (CBOE) announced that its CFE futures exchange platform would not be adding a Bitcoin futures contract in March, a member of the Texas House of Representatives introduced a bill to ban the anonymous use of cryptocurrencies in the state. Mexico also came out with proposed new crypto regulations that could jeopardize the country's crypto exchanges.

Mark Karpeles. Source: a video screenshot

Meanwhile, the biggest aggregator of cryptocurrency market data, CoinMarketCap, admitted that the data they provided was not accurate and said it aims to improve its services. Additionally, Cryptopia failed to open on the planned Monday, opening in read-only mode a day later. We also found out that the former CEO of Mt. Gox, Mark Karpeles, will likely avoid prison time in Japan after receiving a suspended sentence.
Binance launched a new fiat gateway in this quarter, Binance Lite Australia (BLA), and shocked customers with its fees. Binance Launchpad, the token sale platform of major cryptocurrency exchange Binance, hosted a token sale for Celer Network, which sold out within 17 minutes and 35 seconds – slightly slower than BitTorrent Token, which sold out in 15 minutes, and Fetch.AI which took 22 seconds.
Many more exchanges joined the "killer app" club in Q1. Meanwhile, in response to the trending hashtag to delete it, Coinbase dismissed all members of Hacking Team, a group with connections to Neutrino, the controversial blockchain analytics company acquired by Coinbase. Coinbase Custody, a subsidiary of Coinbase aimed at institutional investors, launched support for smart contract platform Tezos and its staking mechanism, called baking.

No month can pass by without a hack it seems as DragonEx got hacked near the end of Q1, estimating that the value of the funds stolen to be around USD 7 million and saying they're working on a compensation plan.

Source: a video screenshot.

That said, Jack Dorsey doubled down on his BTC bet, saying he'd be hiring a new team of 3-4 engineers and a designer in order to help the crypto ecosystem. Also, Spain-based independent startup Wuabit said it planed to launch limited public beta of its crypto wallet for WhatsApp.
There were plenty of adoption news in Q1 too. For example, town in Canada said that they will be accepting cryptocurrencies for property taxes payments during a trial that will last a year, and Sweden-based crypto gift card provider Bitrefill enabled users to book AirBnB rentals in the U.S. using five different cryptocurrencies. And March was also the time we wondered if the alt season is upon us.
___
Watch the latest reports by Block TV.
What other news from the first quarter you would like to add to this list? Let us know in the comments below.

Credit: Source link